About Me (Chelsea Palmer)
Professional
My three core passions are education, activism, and forging interdisciplinary alliances.
If you're looking for information on my professional accomplishments and interests, the most useful place would probably be my LinkedIn page.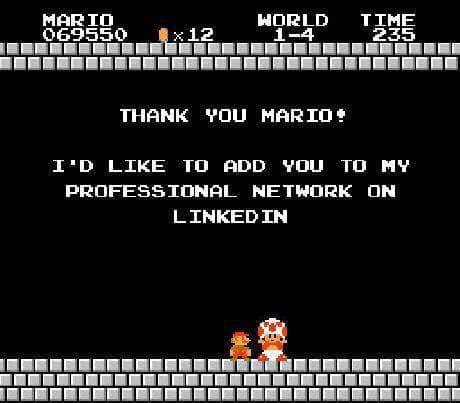 First traceable upload of this image was by Twitter user @clmazin in November 2015
Copyright Policy
I use primarily Creative Commons and Public Domain licensed footage in my work; unfortunately, there is a dearth of that on current day Youtube (something I hope to help change!). In some cases, I have used content that is listed under the Standard YouTube License, in the understanding that short-form sampling for educational rap would be considered Fair Use. Please contact me at IM.ms.GNU@gmail.com if you disagree and would like me to remove your footage from my videos.
Thank Yous
I owe everything in my life to my family. A loving mother who sweetly, selflessly takes care of the people around her. A badass father who will stand up, and work for, what's right, no matter what. A super cool older brother who introduced me to amazing music and film long before I would have found it on my own. An awesome and funny extended family.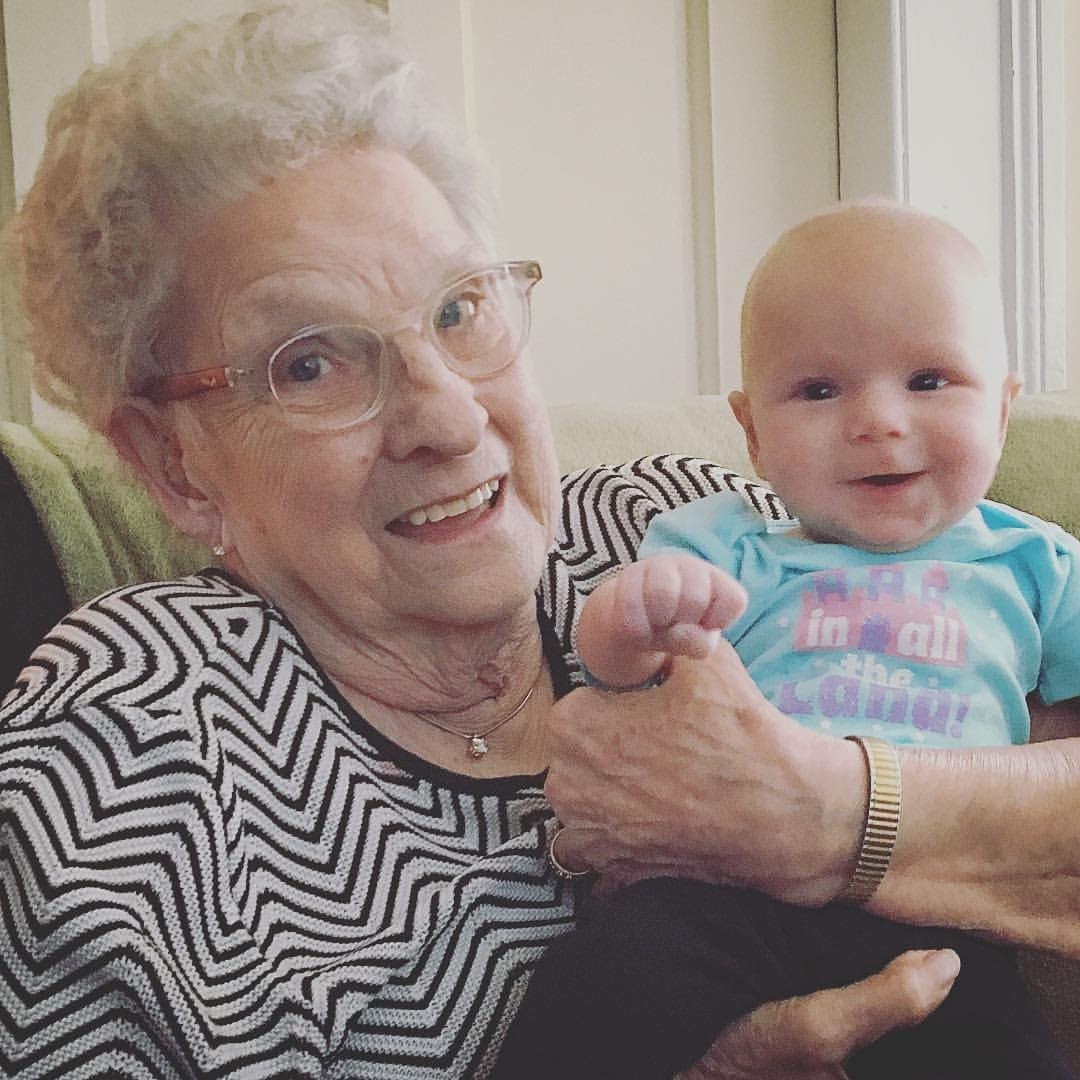 Jane Palmer, best Nana ever (source: dude, trust me.)
And my Nana, Jane Palmer– this project is dedicated to you. You helped raise me, made my childhood so much fun, and have always been a source of love and support through to the present day. We share a taste for quirky knick-knacks, so most of what I use in the videos is your cool stuff!
I never could have completed my thesis project, and thus this follow-up, without my advisors – Dr. Darien Thira and Dr. Richard Smith – as well as my professor Dr. Bethan Lloyd. Similarly, I relied upon the support of a wide network of friends, too many to be properly named. Love you all.
Personal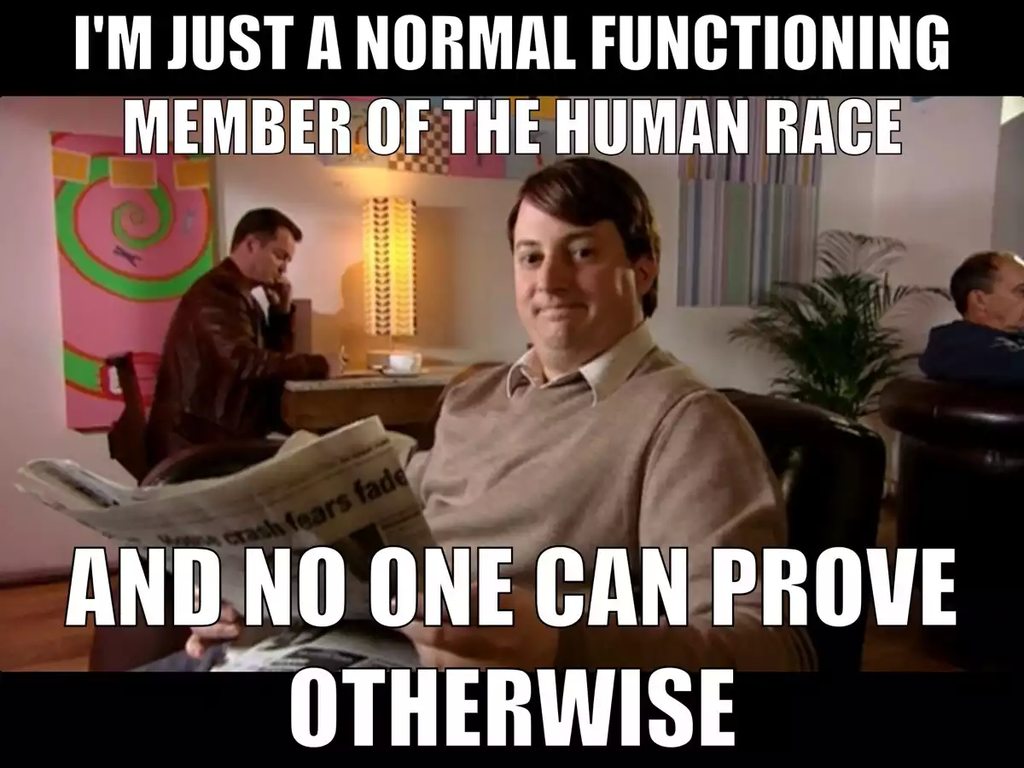 Screenshot from the comedy "Peep Show"
Philosophical Mission Statement
If we can't rally the masses for informed and purposeful adoption of innovative technology, the greatest strides we make will be drowned out by the increasingly siloed realm of the consumerist and surveillance-driven Web. Maybe more stakeholders will climb on board if we take ourselves much less seriously.
What is GNU?
What's GNU? GNU's Not Unix!
The GNU Project is central to the Free Software Movement, with Richard M. Stallman at its helm. The Free Software Movement has never faltered or compromised ideals along the slippery-slope ride of the past 30 some-odd years of widespread technological adaptation. Freedom comes first, not profit. Humans come first, not corporations. Please visit the GNU homepage to see a more thorough and enthusiastic argument than I could ever hope to present on these matters.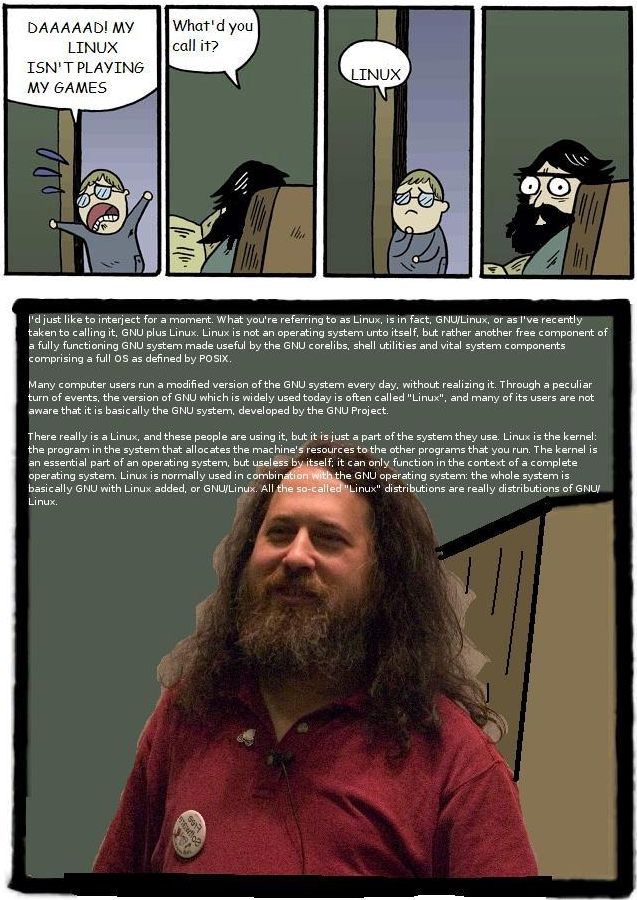 A meme ribbing on Richard M. Stallman's reputation as a stickler for precise detail and strong ideals.